Post by 8bitbaz on Jul 18, 2019 9:26:23 GMT
Oh dear, oh dear, oh dear...
Look what's emerged out the woodwork on Feebay, fellas.
Let me warn you in advance to shield your eyes (and sensibilities) as these things have been known to cause OFFENCE!!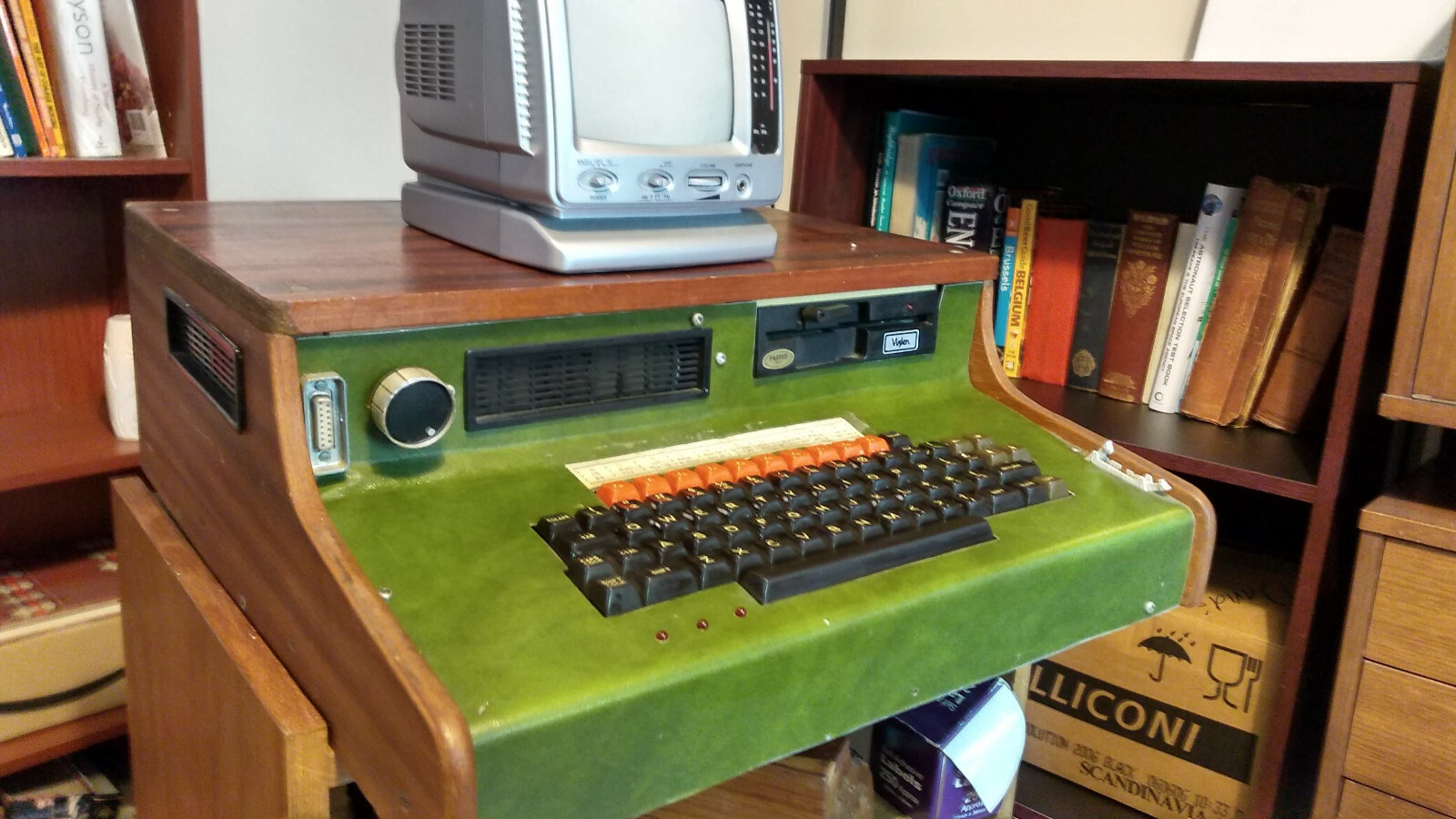 ABOVE
: GREEN with envy? And why wouldn't you be? Those of you who are still 'sitting on the fence', regarding buying a Beeb, have surely now had your minds made up for you now that you can see the
full possibilities
of expanding this system...?!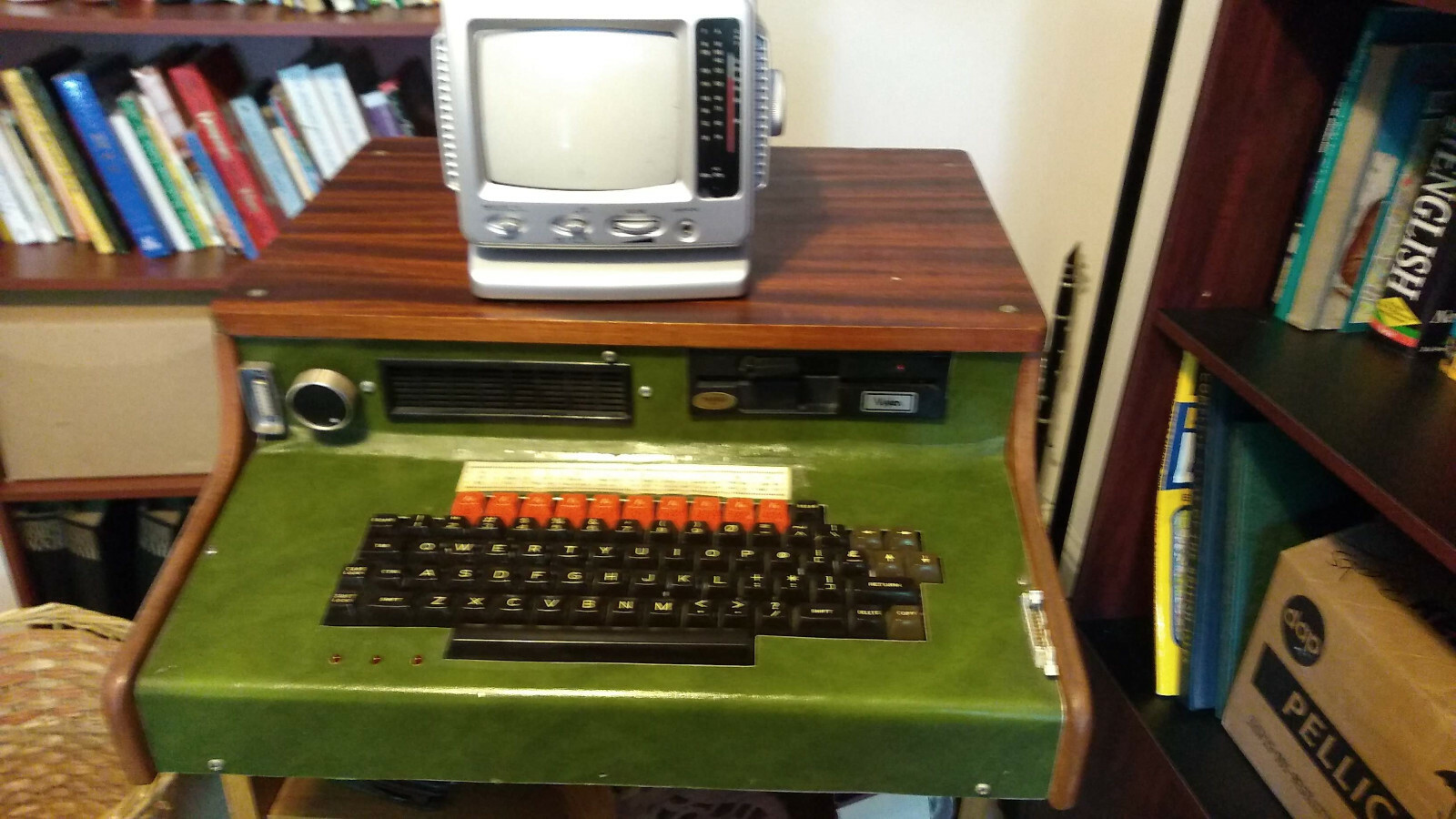 ABOVE
: What's not to like with this set-up? Slightly smoke-damaged (see the quote box), grass-green-finished Beeb coupled with silver 'Cyberman' helmet screen. Imagine the look on your loved one's face when this baby LANDS in your front room? (Atari Sector can take NO RESPONSIBILITY for any acts of violence carried out upon your person and also cannot supply divorce stationery / legal teams or 'reverse-engineering' kits for a quickie fix - this is YOUR CALL, Beeb fans).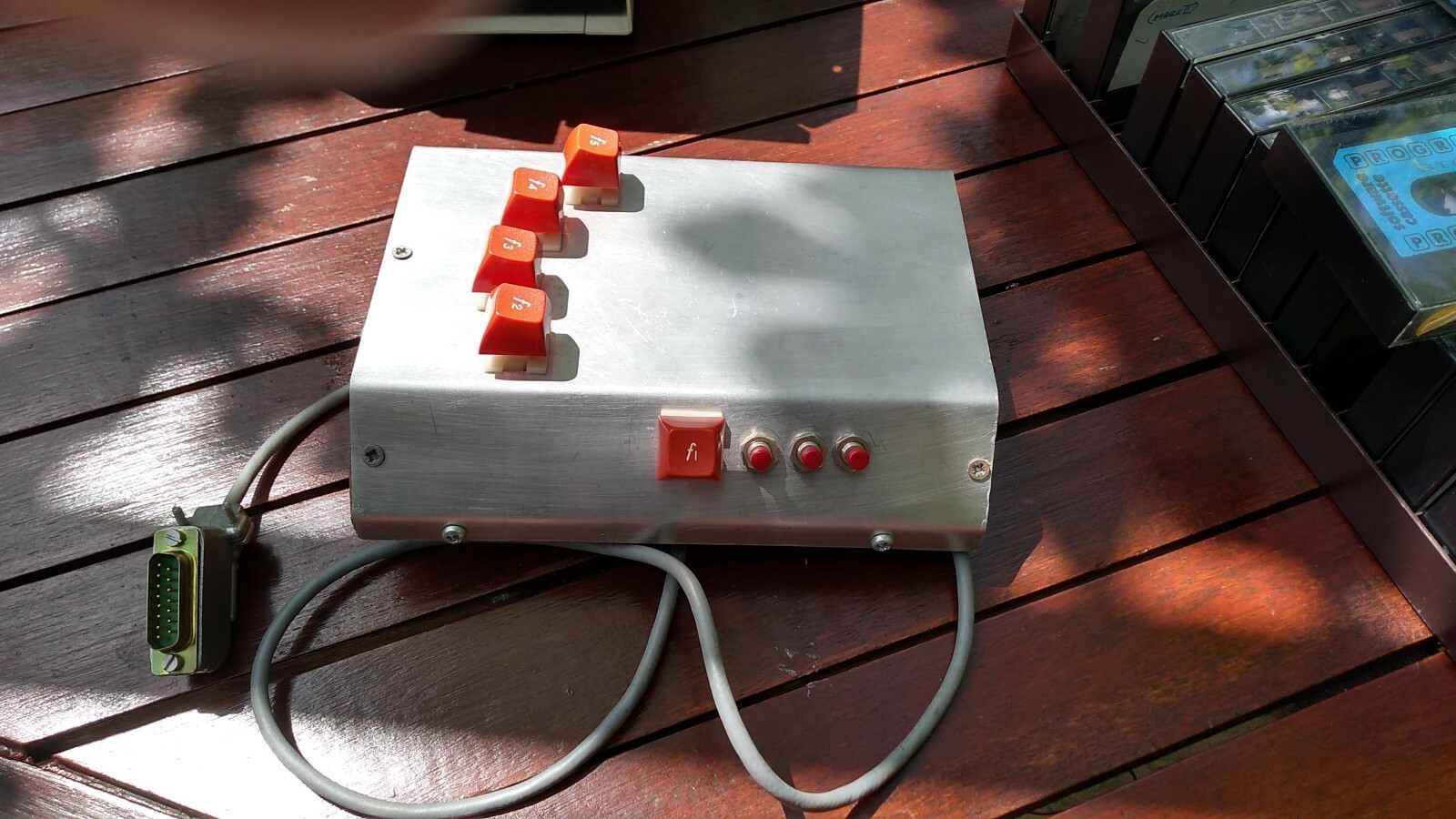 ABOVE
: Thrown-in for good measure is this interesting "bit of kit". Any suggestions as to what is the function here? Possibly a launch control pad for Polaris missiles or does it make the tea? Your guess is as good as mine but its "clean, sleek, colour-matched lines" will certainly
compliment
the
styling
of your green Beeb - or your money back.
The accompanying description / potted history of this machine is given here - I salute the gentleman who is clearly heartbroken to be giving up the beast after "laying low" in his attic the past 30 odd years...
"The history of this device goes back when my children were teenagers, who are now in their fifties. We used to go to a computer club at the local college.and found it a chore to have to assemble the kit each time. So everything, including a floppy drive, was installed in a wooden carcase and connections brought out to the front.

I am now about to move to a small flat and the BBC has to go. The machine has been in my loft for some 30 years and was in full working condition when put away. So yesterday, with the help of my son, we powered it up. We tested it by writing a short program in BASIC and it worked. However, after a while there was a 'pop' and smoke came out of a vent. The BBC then died...

I cannot bear to throw my old friend on the tip, so I now offer it to anyone who likes a challenge. As it is quite heavy, it is sold for collection only, from Central Norwich.

If anyone out there doesn't fancy a magnificent, wooden computer, I have included the original case, so it can be reverse-engineered back to a boring model B."

The whole caboodle is due to end on July 24, chaps, so don't mess around now and get yer bidding fingers out.
Pick-up Norwich - nice and handy for BAKER! (Anyone up for running an
ST
Autoroute
journey planner for Oklahoma to Norwich?!)
Once more - what is there NOT to like about this "beautiful auction"?
IMAGINE playing
Greensleeves
(on MP3) when this beast first awakes from its sleep, once you've fixed those pesky PSU caps...
www.ebay.co.uk/itm/333269492758?ul_noapp=true
COMMENTS, IF YOU PLEASE!!