Post by Greyfox on Jul 6, 2018 14:44:14 GMT
i was thinking of this subject the other morning in regarding my fondest Memories of the classic on the Atari 8-bit and though looking back now, what games actually pushed the Atari 8-bit machine to its near limits without additional hardware, but purely coding skill, artistic excellence and musical perfection.
You might be a little hard pushed to list them, but for me there was some real technical excellent Atari 8-bit and I've listed my list of games that pushed the Atari.
Rescue on Fractalus (Lucasfilm 1985)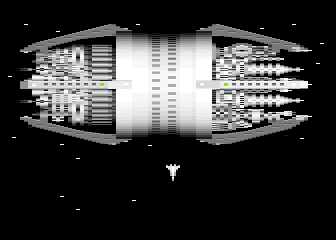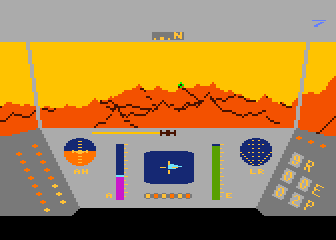 David Fox and Loren Carpenter We're ground breaking in their design for fractal landscape generation and true made the Atari 8-bit step outside its own comfort zone, this was one of most amazing games on the Atari 8-bit, used thereafter on titles like Koronis Rift and the Eidolon..
Alley Cat (SynapsE Software 1983)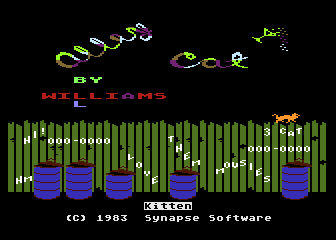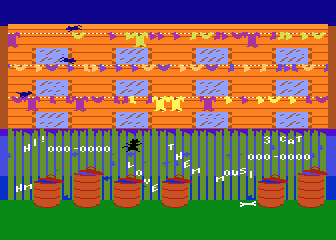 When Bill William (R.I.P.) brought this game out, it was so clever and so well executed to what it was like to be a cat, from the fantastic sleeping dogs level to the hopping through a giant Swiss cheese avoiding being tossed out the window by a possessed sweeping brush..pure genius!! , many people may have over looked Alley Cat, but technically it is superbly programmed along with so much originally and concept, IMO pushed the A8
The Goonies / Zorro (Datasoft 1985)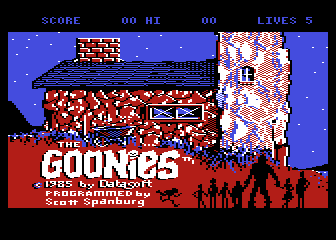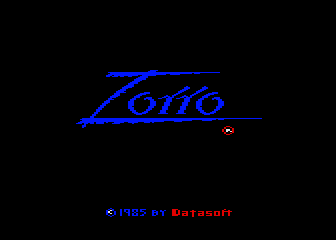 When both these Games came out in the same year I might add, was the pinnacle of exception programming and graphics bringing both a true film to video game translation along with some clever puzzle directly lifted from the film which was fantastic to play and rank the Goonies high up on the list of technical excellence.
Zorro which arrived in the later half of that year was again, a fantastic take of the TV show accompanied with wonderful graphics and once that tune got into your head, it was near impossible not to be humming that god dam thing while being away from the game, although the puzzles were a little cryptic and didn't really make sense in places, didn't stop people from playing and that is how technically clever it is.
Trivia Quest (Royal Software 1984)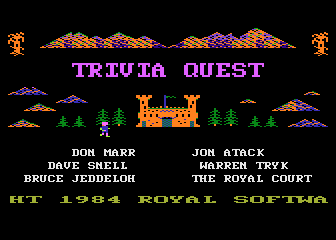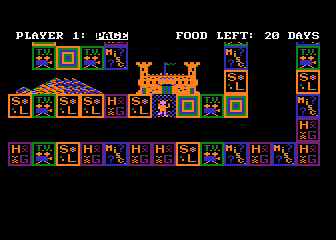 This was Trivia Pursuit with a difference, this took the Archon approach in the extend of an RPG style adventure while asking you general trivia from sports to movies, the battle sequences and arcade action extended this even further and was an amazing example of originality and darling to take one type of game and turn it into something completely else. It's super smooth and brilliantly programmed, one for those you love high adventure and quizzes all in one. Genius.
Cosmic Tunnels (Datamost 1983)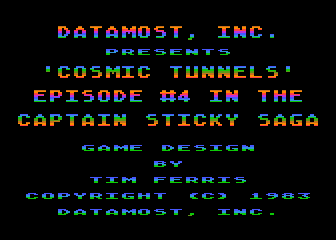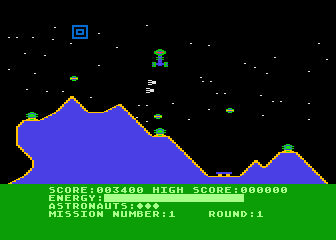 One of my all time favourite games on the Atari 8-bit, so much it was, I did a video review of this game on my you tube channel about 5 years and can be seen
here
, this was another one of those games that brought multi levelled gameplay to the table, space flight, trust style landing, and isomeric play forming action across a planet designated level select, brilliant music matched with surprisingly good graphics all running out in 48k, technically again, brilliantly programmed and is the best presentation in terms of its C64 counter part.
Final Legacy (Atari USA 1984)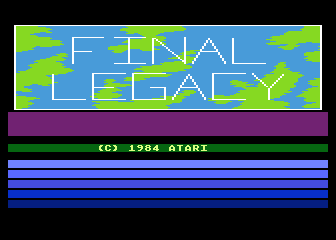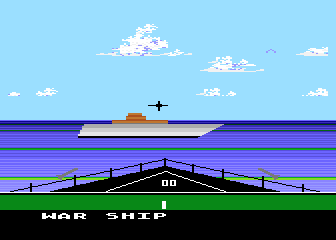 Final Legacy from Atari was a bit of a sleeper title, when I first played this I was thinking that the Atari 8-bit was becoming a serious piece of kit with its map generation, with open ocean battleship battles with wonderful gradient skies and clouds and very recognisable battle cruisers been blasted out of the sea, followed by locking on and taking down nuclear missiles via this futuristic grid tracking system, made this a very varied and technically excellent design game that had a easy learning curve not to be unplayable for the novice player, so I'd simply like to say Kudo's to Dan Oliver and Chris Horseman for a technically brilliantly designed game.
I'll leave it there for the moment to give others a chance to showcase what technically brilliant games they though pushed the Atari 8-bit, hopefully some I've never heard off or played..
Let's see what you've got?