Post by 8bitbaz on May 12, 2018 14:20:38 GMT
Thanks to Baktra, I now have a much better idea of how we can make our A8 (and other retro machine) emulation experience a damn sight better and more REALISTIC.
I thought there must be something "out there" but it was our old mate Baktra - and his pal Petr - who have brought Baz's brainstorm (pretty much blown out these days), to fruition.
I have stuck an order in straightaway as "end of term" games day beckons at our school and the kids there have already requested BAZ's ATARI to PILE INTO SCHOOL, PLEASE!
The great thing about these youthful would-be retronauts is that they already KNOW ABOUT Asteroids, Galaxians, Pacman and Invaders - they just can't get enough of them - and simply want to have a blast at school with their mates - who wouldn't?
They saw me take delivery of x2 CX40 jossies the other week, when they arrived in a box at the school office, and they were blown away by their cool-schmule appearance. As I say, several of them knew already what they were and what they were designed to run on.
So, when Petr's interface teams-up with the old Brenski laptop AND Altirra / Atari Gamebase, we should be ALL SYSTEMS GO.
Without further ado, rather than just paste a link, here's the pertinent parts of Petr's site - transported here (all credits acknowledged):
Dual Joystick USB Adapter


If you ever played games on PC/Mac emulators of great 8bit computers like Atari or Commodore you probably noticed that the feeling is not like you remembered it.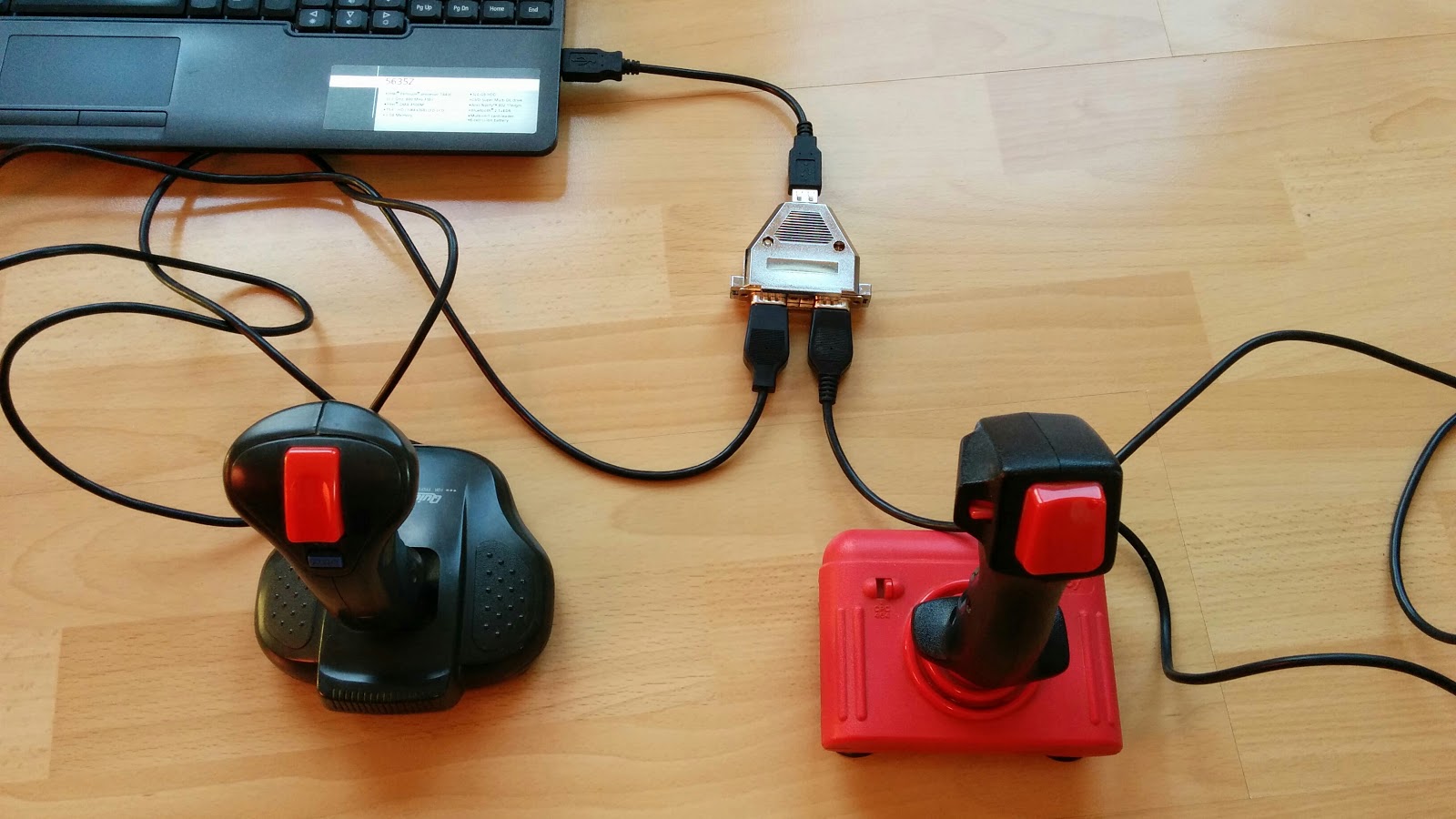 Introducing my latest hardware product: Dual Joystick USB Adapter:

Developed with experience gathered while making PARCP-USB.
Compatible with all major operating systems including Android, Microsoft Windows XP/7/8/10, Apple OS X and Linux on PC and ARM hardware (like Raspberry Pi). No software driver necessary! Always Plug&Play.
Converts up to two classic "digital" Atari/C64 joysticks (four directions plus fire button) to joysticks recognized by the host operating system. See how it looks in Linux and in Microsoft Windows 10.
Compatible with all sane emulators that allow you to use host joysticks. Tested with Atari800, VICE, hatari, TI-99/4A emulator Classic99 and others.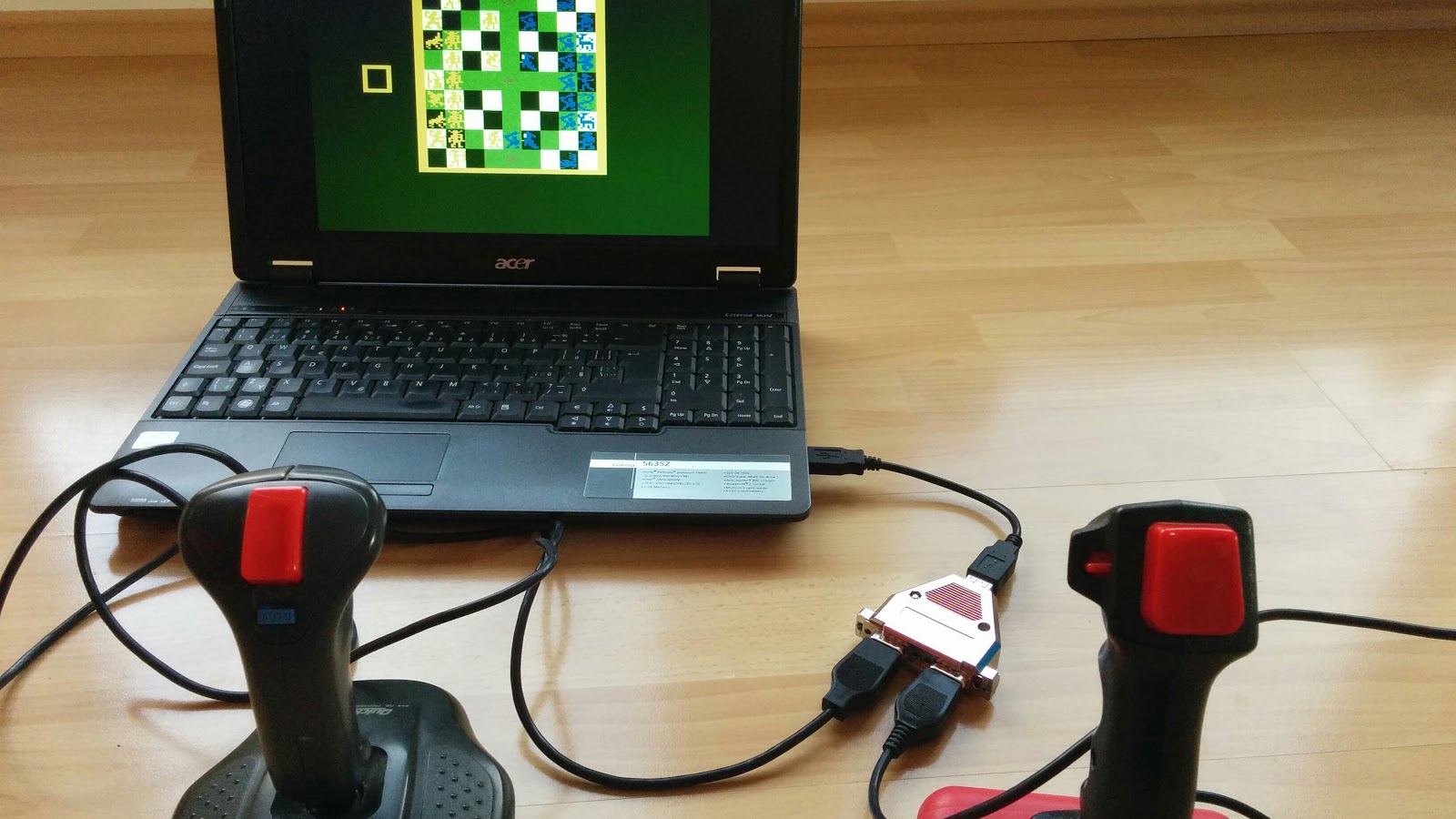 It looks like a silver rocket ready to launch and target any address you'll send me :-)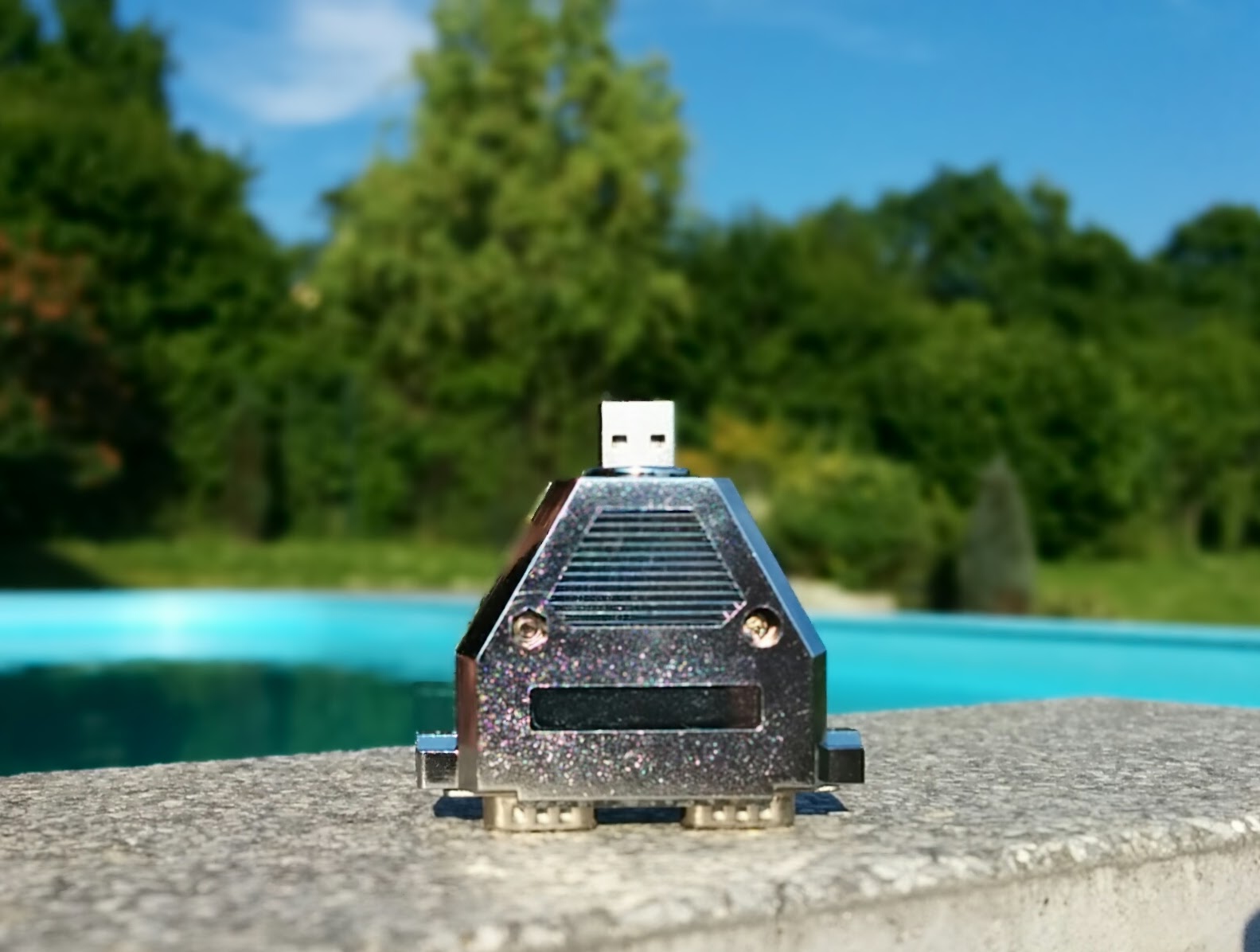 Price of one adapter is 25 USD or 22 EUR. (No cable included but FREE shipping!)
Can I point out that Petr is such a decent guy - HE WILL INCLUDE A CABLE USB extension
cord. He has just obtained a bunch of them, very short ones (1.5 feet) - which helps to prevent over-zealous joystick tuggers yanking the damn thing out the USB port! - Just drop him a couple of extra quid - you might have one already but if you haven't just pop an extra quid or two in - I made sure he got a tip - this guy couldn't be MORE HELPFUL and he's currently busy:
"...waiting for binaries to be built and then I'm
going to announce it. There's so many changes since the last 3.1
release that I wasn't even able to collect them all in a summary so I
just ended up with "too many changes to list them here"


BTW, the Atari800 4.0.0 does fully support FOUR classic joysticks
(using two Dual Joystick USB interfaces). In Atari 400/800 mode it
simply works as four original joysticks (M.U.L.E., anyone?), in XL/XE
mode you can enable the MultiJoy interface emulation and then all
MultiJoy games start working with 4 joysticks."
For ordering please send me your email with your postal address to:
pstehlik@sophics.cz
You can PayPal (to pstehlik@sophics.cz) or SEPA direct bank transfer (IBAN is CZ80 3030 0000 0010 0039 3021 and the bank's BIC/SWIFT code is AIRACZPP) accepted, shipping immediately after receiving the payment.
Once more, many thanks to Baktra for flagging this great little interface up and to the continued hardware support given to us "old timers" from guys like Petr.
Why not show your support and think about a possible order, too?