Post by 8bitbaz on Jan 14, 2018 21:26:10 GMT
Yes sirree, way back in the summer of '94, the folks at:
...decided to commission a poll which invited readers to send in their nominations for the
very best of the worst
of Atari software.
Of course the very subjective nature of these kind of articles ALWAYS creates controversy as people begin to howl along the lines of 'How dare they say this about XYZ" but let's just rewind our old mental 1010s and see what the peeps back then were saying about the 'turds in the pan' which they had fished out of the previous 15 years' worth of software (spanning several genres).
Hold on to your hats then and prepare to pull that lavatory flush lever... 'cos we're GOING IN...
We'll be right back with you guys, after a quick trip to the local CO-OP...we're right out of gin this end (needed for me sarnies in the morn)
OK, where were we? Ah yes, let's first hear from columnist Richard Gore who compiled the results and produced the article, all those moons ago...
"Only four games got more than one vote and out of these there was a clear winner for the WORST ATARI GAME of all time. I must say, there were some quite surprising choices whilst others were to be expected.
Here are the games which got one vote as being THE WORST - (Ed: this poll sounds about as well participated-in as ours do!!)
- NEW YORK CITY
- BRUCE LEE
(Eh?!)
ABOVE
: Many of us like Bruce Lee...but some of the guys at A8BNews certainly did not!
- COPS 'N' ROBBERS




- KABOOM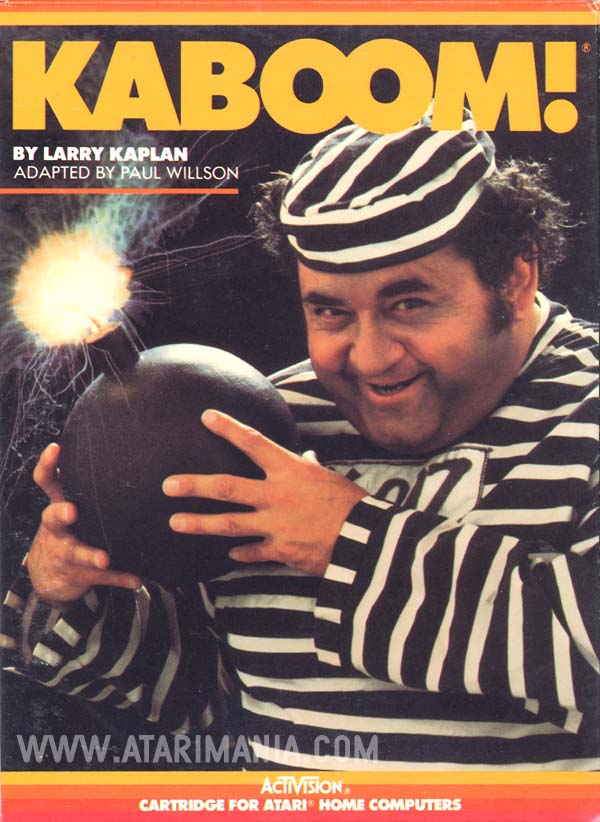 - TAIL OF BETA LYRAE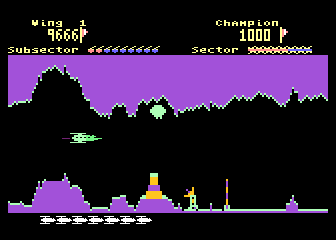 - MOLECULE MAN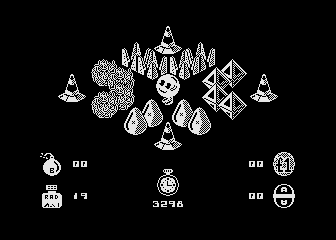 - DESPATCH RIDER




- MONKEY MAGIC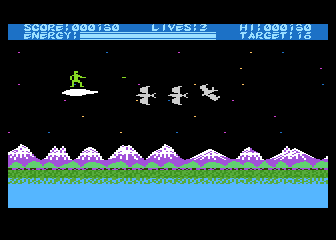 - PANIC EXPRESS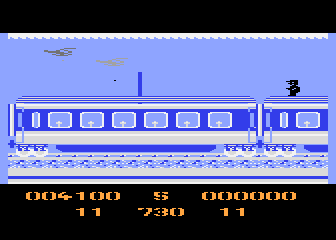 - WINTER WALLY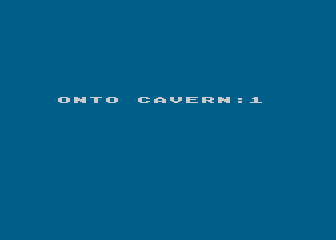 - SPIKY HAROLD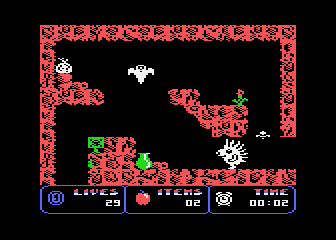 - CAVERNS OF ERIBAN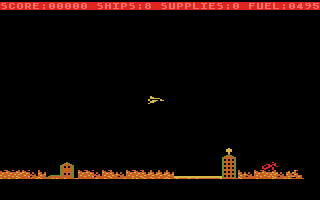 - CYCLOD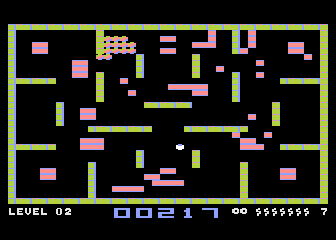 - CAVERNS OF KHAFKA




- FIREFLEET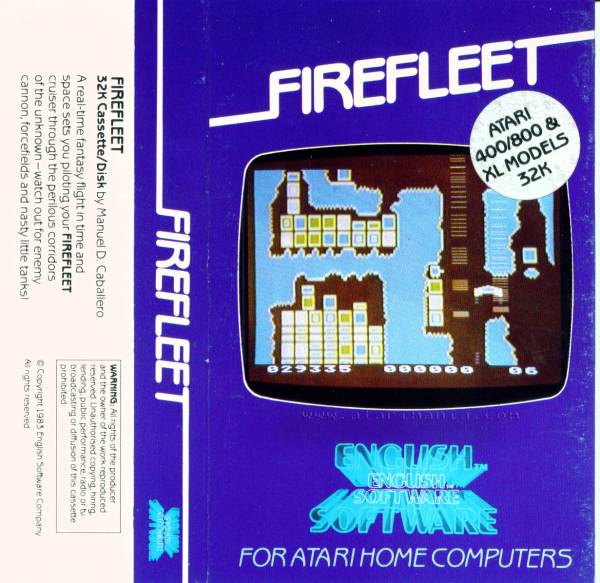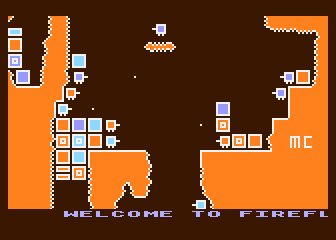 - BLUE MAX 2001

(WTF?!)



ABOVE: Readers did not enjoy the 2001 version of Blue Max!

- SPACE EGGS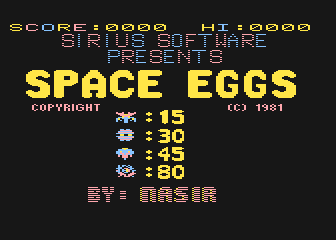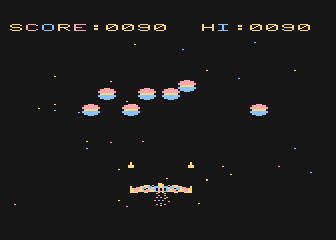 - STRATOSPHERE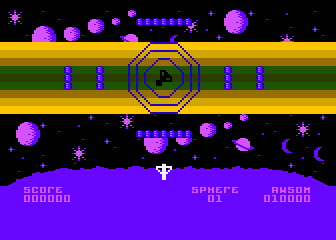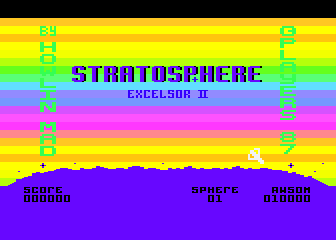 - SPACE SHUTTLE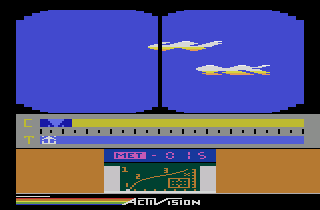 ABOVE: About as exciting as it gets with... Space Shuttle!

- JUMBO JET PILOT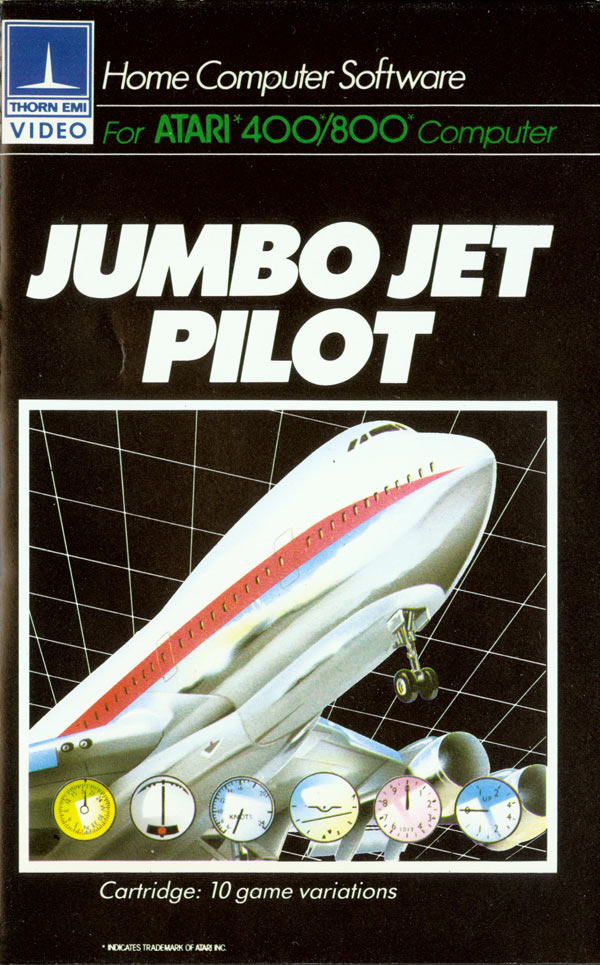 ABOVE: 10 variations of this title...and all fail to perform according to the pollsters at A8BNews

- MOON SHUTTLE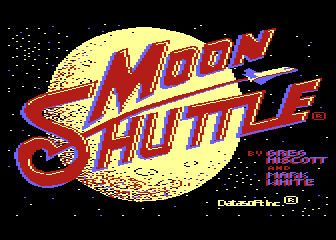 ABOVE: This looks a 'stunner'...or will you be 'knocked out' just looking at it?

- COLLAPSE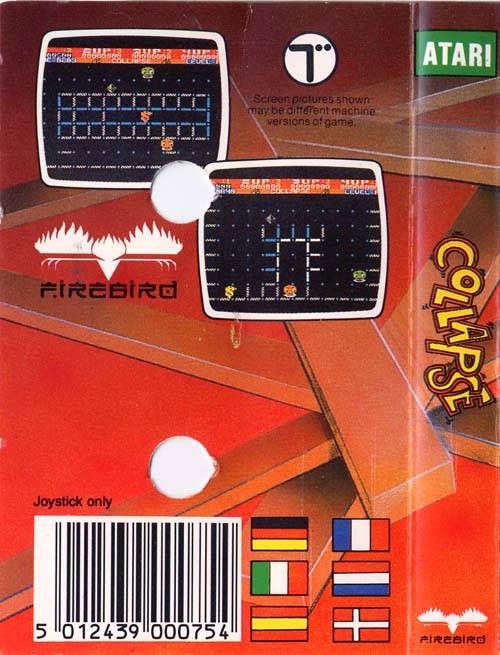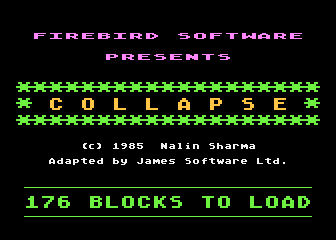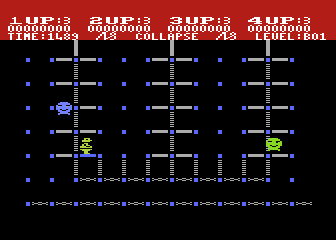 - UP 'N' DOWN

(Amazing!)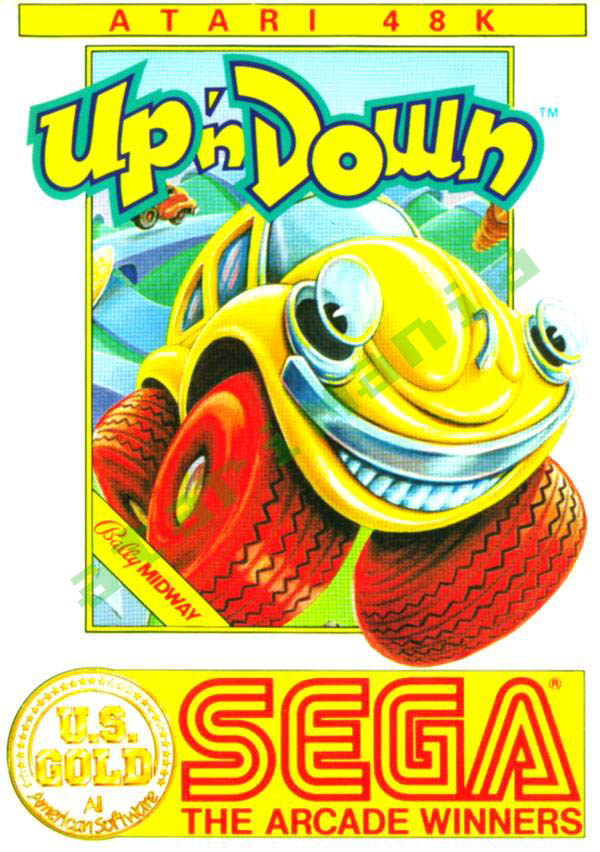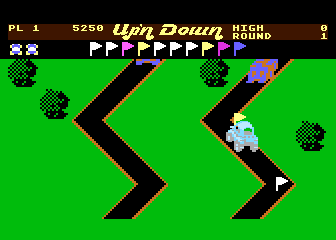 ABOVE: Truly one of the worst? This was one of my FAVES back in 86-87...

- ALIEN AMBUSH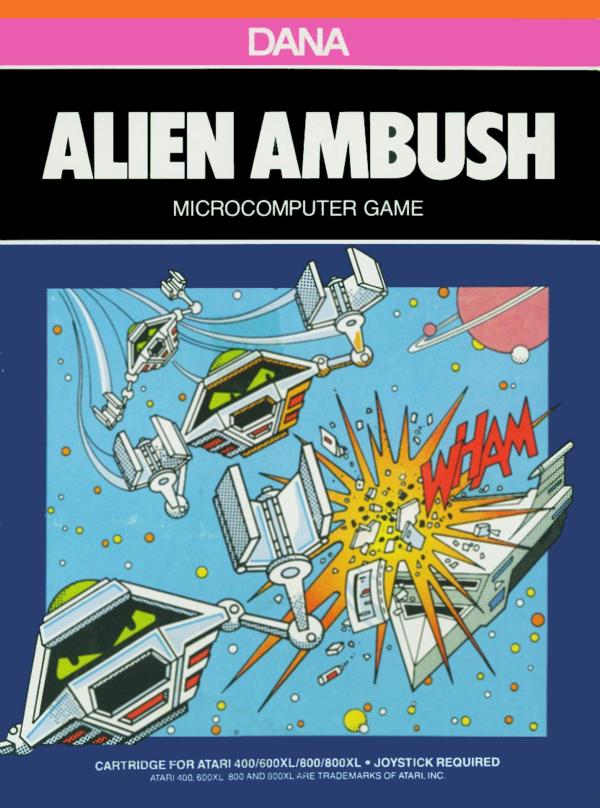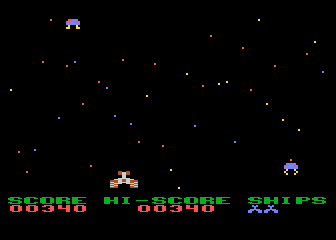 - SNEAKERS...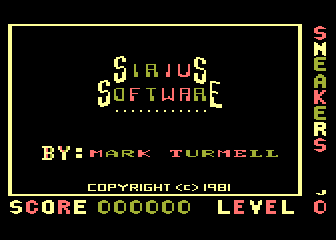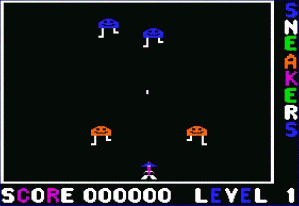 and DEATH RACE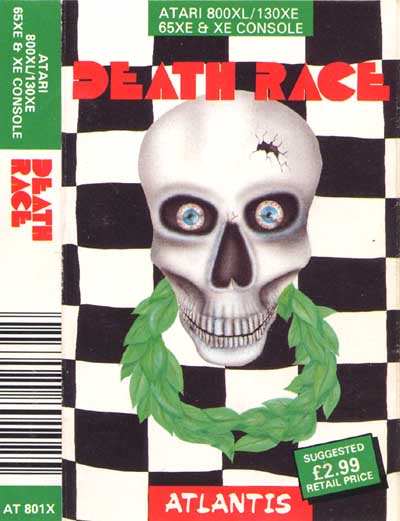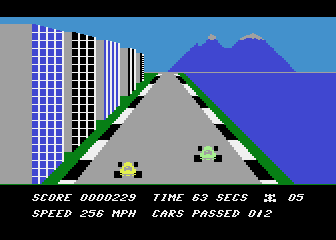 ABOVE:

Atlantis' Death Race looks visually appealing...but it doesn't impress the readers of A8BNews...or our very own Charlie Chaplin!

Right, here are the games which got two votes as being THE WORST:

- THE LAST V8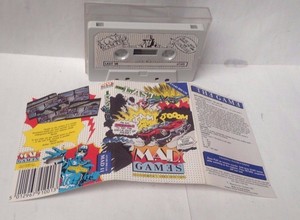 ABOVE
: The Last V8...I remember back in '86 wanting to like it...playing it...and getting totally p***ed off with it then binning it. Graphically impressive, it fails to deliver in all other departments, especially playability.
- CALIFORNIA RUN...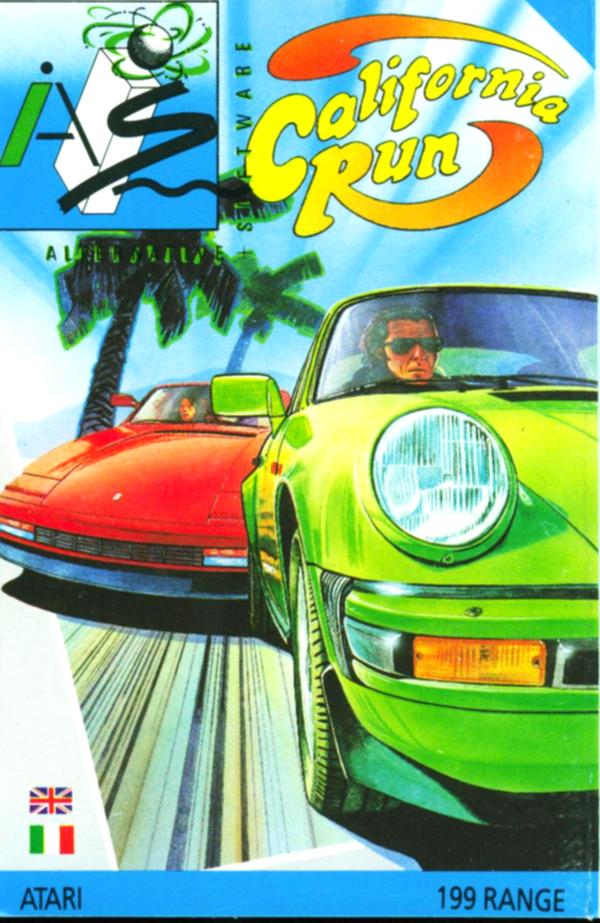 ABOVE:
Just a budget release so what do we expect for our £2s? Something better than this title, apparently...
AND...
CASTLE TOP
but, the out and out winner... with FOUR VOTES AS BEING THE WORST WAS...
Heck, is that the time?
TUNE IN tomorrow, folks to find out which title has the dubious "honour" of being the worst of the worst.
For now, cast your beady eyes over that list above... any shocks and surprises for you or do you agree that that little lot need flushing right round the U-bend?
What are your ghastly memories of some of these 'masterpieces of ming-mong'?
Any on there which would actually be in your FAVE list?
Let us know -
let's have your comments
- and then I'll reveal tomorrow which title topped the supreme sh*tpile of software that dared to speak its satanic name...